A couple of years ago I fancied a toy, had a budget of £500, it had to be fun, and cheap to insure. I did a quote on lots of 80's era cars and the Escort Cabriolet in general came out at just over £100 fc, winner. So I set about looking for one within budget, wasnt too fussed if it were a runner had mot or tax, i dont mind getting my hands dirty. It could even be a complete project I wasnt too fussed. The one that caught my eye was bright yellow, I like to stand out, not knowing much about these cars I chatted to the seller, aggreed a price, and off i went to loughborough with trailor in tow. £450 later I came back with "Scabby", my 1989 Tennis. No Tax or mot.
Sellers pic.
On back of friends car.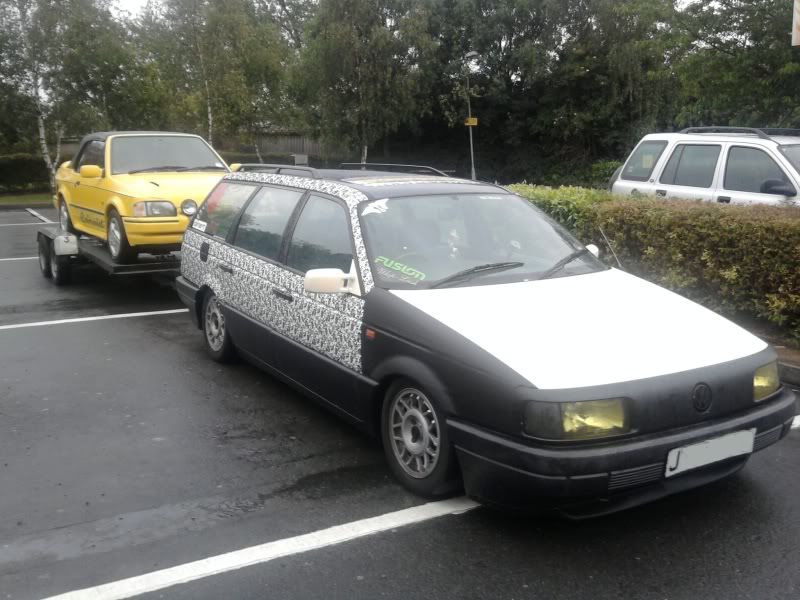 For the Mot it needed some welding on the sills and thats about it. Was then Insured and put 6 months Tax on it. that was a great 6 months.
Some Pics taken once mot'd, taxed and insured.